Outright, jovial, sympathetic and skilful girl of '59, Patrizia, the first cousin of singer Giorgio, is herself an icon of her works, a hymn to self-irony, her works are a poem dedicated to the dignity of the person.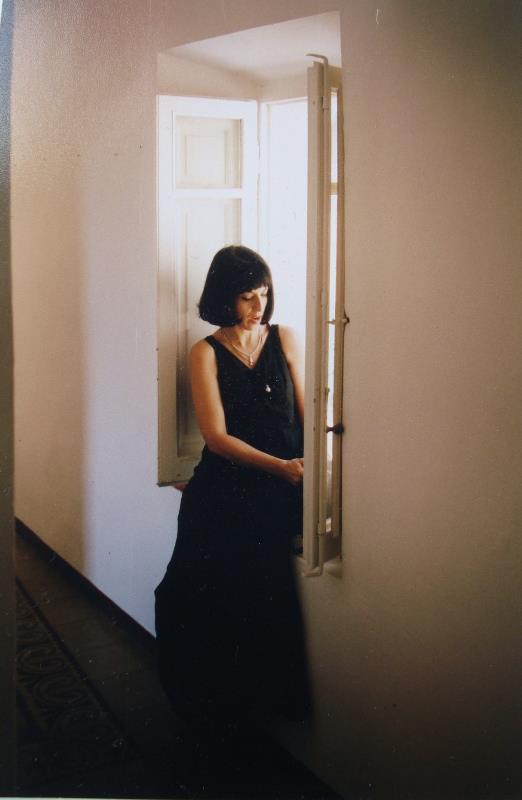 Biography
Exhibitions
CURRICULUM VITAE OF PATRIZIA CRISTINA PELU'
PERSONAL INFORMATION
Name: Patrizia Cristina
Surname: Pelù
Date of birth: 30/11/1959
Place of birth: Massa (MS)
EDUCATIONAL QUALIFICATIONS
1984 – Bachelor's degree from the Accademia di Belle Arti of Carrara (MS), Painting Section, with a mark of 110/110;
1978 – High School Diploma in Applied Art, Interior Design Section, from the Istituto d'Arte F. Palma, Massa (MS).
BRIEF ARTISTIC CURRICULUM
Patrizia Cristina Pelù was born in Massa in 1959.
After finishing her high school studies in the Interior Design Section of the Istituto d'Arte F. Palma, Massa, she attended the Painting Section of the Accademia di Belle Arti di Carrara from which she graduated in 1984.
During this period she discovered her passion for sculpture, attending a studio in Pietrasanta where she learnt terracotta and cement shaping techniques and bronze foundry casting.
From 1987 to 1991 she took part in the "Artists in Piazza" Symposium in Seravezza (LU).
She has taken part in a number of collective exhibitions in various provinces, such as Massa - Carrara, Lucca, Rome, Milan, Chiari, Palazzolo sull'Oglio, Gheddi, Iseo, Salò, Orzinuovi and abroad in Cologne, Germany.
In 1991 she set up a personal exhibition in Galleria Artespazio 10 in Bologna.
In 1992 she went to Paris and worked in the Atelier de Moulage (Casting workshop) of the Louvre Museum where she perfected shaping techniques, reproducing some of the most famous original sculptures of the ancient world with a patina like the original ones.
In 1995 she went to Singapore for a period of 3 months with a staff of volunteer sculptors and restorers to work on retouching, reconstruction and decoration of 600 capitals in the Church of the Convent of the Holy Infant Jesus (CHIJMES).
For many consecutive years she has painted the standard of the Massa Quintana Cybea jousting festival and has been a decorator in the villas of Forte dei Marmi and Lucca.
In 2013 she took part in the exhibition organised by the "Artisti del Borgo" in the Baptistery of Carrara Cathedral.
In the same year she took part in the Watercolour Biennial in the Castle of Levizzano, Castelvetro (MO);
She has also taken part in the collective painting exhibition in the Town Hall of Stiava (LU).
The Fondazione Cassa di Risparmio di Carrara has recently bought one of her pictures.