The series 'Bones', restless debut to the visual arts of Michael Notarangelo, investigates the compact matter of which we are made. The bones, the entrails. Trampled and spoiled relentlessly by a race at dusk. Poor bones! So harsh as to be able to endure in abundance, always polite and taciturn. Wrapped in a vitrified crust of these iconic tables it becomes thick and dark. Like the embrace of a saving ancient skin.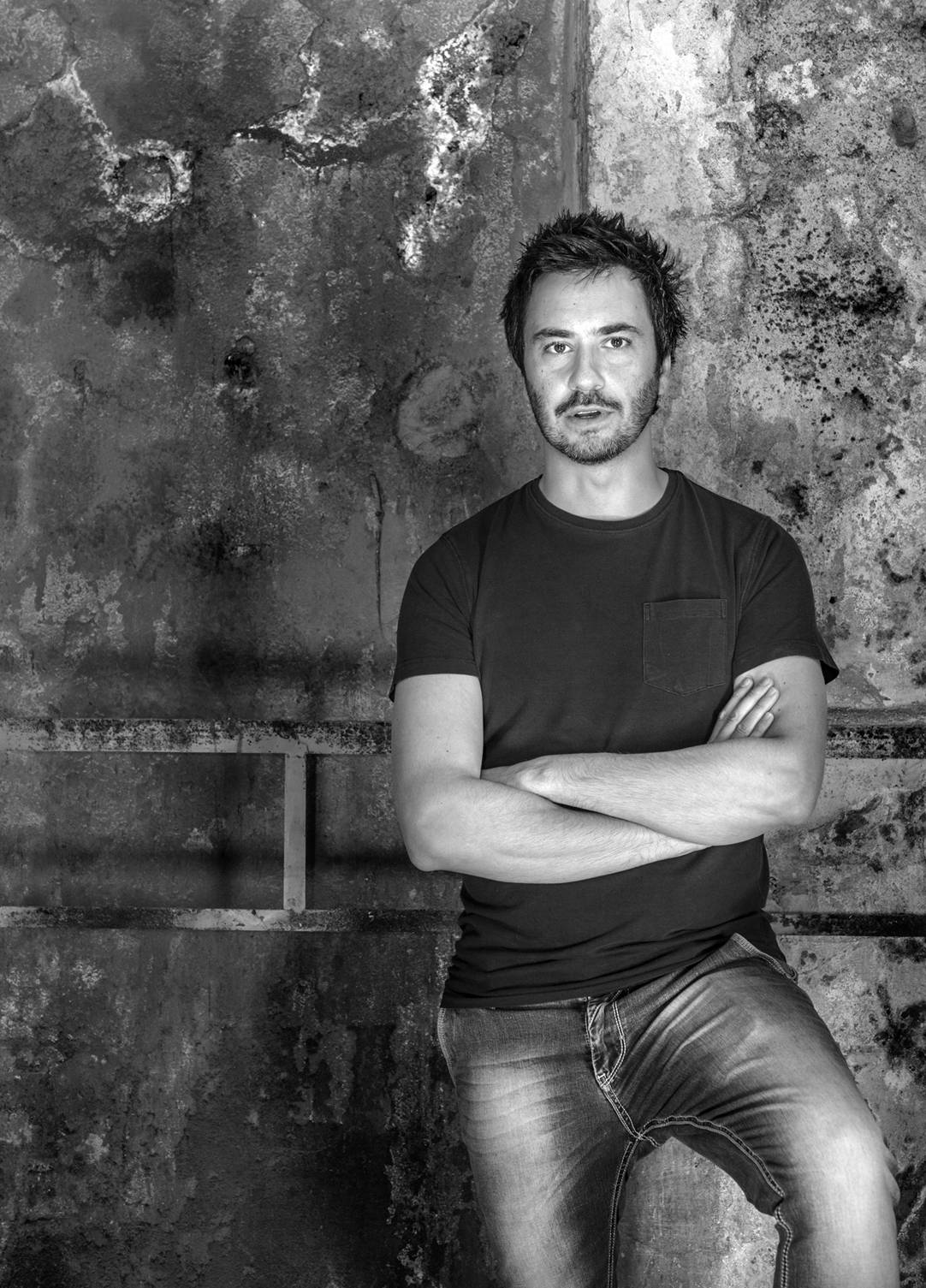 Biography
Michele Notarangelo was born in Brescia in 1973.
Always passionate about graphic arts, painting and photography, founded in 2004, the publishing house "Eleven," which likes to call "irregular; a wonderful toy factory where they assemble words and images as pieces of gleaming cars ". The projects undertaken are different.
He founded the magazines "The Elixir Houses" "Delixia" and "Marie Antoinette", which will hit newsstands all over North Italy.
It celebrates the publishing paths Eleven with volumes of large format and characterized by a fine papermaking.
In 2011 he published a book of photographs "Undicilandia, the Journey ', unpublished collection of his shots in New York, London, Paris, Rome. Some photographs will be purchased internationally and included in specialized catalogs in home interior.
In 2012 he published the volume 'DELIXIA, the book', which celebrates the great masters of Italian cuisine, with the introduction signed by Massimo Bottura.
In 2014 he founded the Italian head of interior design "QUIN, Interior Notebook", which is currently among the most sold in Italian magazines.
In 2015 he published his first book of short stories by horror-gothic genre "Five with the moon", whose illustrations, initially drawn by hand on paper, are clipped, photographed and fotomontate to corroded metal sheets, gauze torn and marble textures. To make it more persuasive the chiaroscuro, the image resulting from the creative process was finally bleached. An original composition process that visually accompanies the five stories "to read the late hour, when the suggestion whisks you away, when the janara stands at the door to count the broom wire".
personally care more reports of its magazines and paginates each editorial product. In twenty years the profession has grown in parallel with the passion for the pictorial arts. His work in this field, all unpublished, are presented for the first time trade visitors in 2016.
Exhibitions