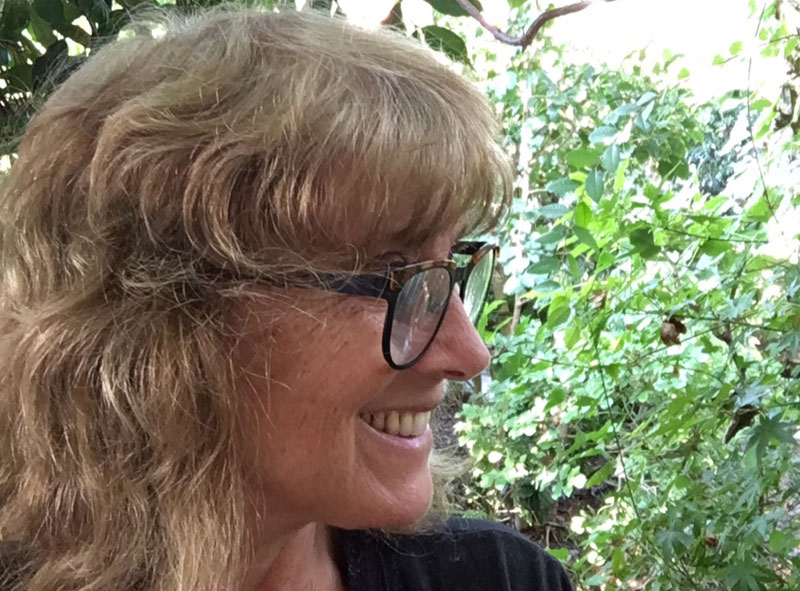 Biography
An artist constantly looking for technical and aesthetic solutions able to interpret the most intimate in the most authentic way.
Starting from the idea that only what has profound responsiveness with its own emotions and feelings can express in a full and authentic way the instances of an art that does not want to merely test and experiment: these are the key words of the production of Patrizia Pianinia exteriorism, but wants to communicate with the deeper self of the worker's painter, the painter manipulates the most diverse materials, assembles them unusually, uses leaves, roots, barks of trees, earth, clay as living matter, Able to infuse a universal soul into the work.
On the canvas, almost moon landscapes blossom into which the experimentation of pigments, enamels and forms that re-interpret reality and give it a new life, but not less real than what we can observe in the reality around us, gives meaning And thickness.
The monochromatic choices, the reduction to a single detail, the minimalism sought and exhibited not rarely accosted or alternated with a neo-baroque reading with sinuous curves and curves, almost tongues of burnt and stopped at the moment of the vital breakdown, transform Every canvas is an interesting creative laboratory in which Pianini transfers not only its art, but also its most authentic identity.
It is in fact the will to be authentic, beyond the masquerade that consciousness creates to its nakedness, what unites the artist Pianini and the Pianini in love and attentive fruition of a nature as free and uncontaminated as possible. Freedom, conceived as a constant of a life lived in harmony with universal laws, passion, understood as pathos, as a capacity for an empathic relationship with what surrounds us, fatigue, seen as the necessary corollary of a daily conquest of its dignity Are the distinctive figures of an art that considers each stage as a point of departure rather than a point of arrival.
The discontinuity of styles and production, the alternation between expressive moments aimed at the exploitation of a classical interpretation of artistic expression and others interested in breaking or denying any relationship with the figurative and trying to put on the canvas, Object, but what lies behind it, that sense I was referring to the primary archetypes of life, is therefore not the result of stylistic incongruity but the expression of a will to express fully the contradictory and the multi-purpose richness Of a life that can not or does not want to be framed but considers authenticity the first, great value.
Maria Pina Cirillo

The living nature of Patrizia Pianini.
The neorenesistic naturalism of the Carrara artist
Art is not just a gym exercise to take hours away from other more pressing existential commitments, but a very serious activity that involves effort, concentration and study. And the Carrarese artist Patrizia Pianini is an excellent model of researcher and experimentator who dedicates artistic work to her best time, her cooler energies and her creative and creative spontaneity, the most free and authentic spontaneity. She wants to realize her idea, the fruit of her culture and her strong imagination, and she wants to put her on the canvas right away and then realizes that her extraordinary means of communication force her to stay within the confines of intuitive and communicative normality. His deep and almost exclusive love for art delivers emotions and perceptions that are therefore mediated by a ready-made intelligence capable of compiling the work with attention and balance, passing and re-examining through a patient and accurate study and a well-oriented fantasy Under the aesthetic profile. This is in fact the path of design, formation and material structure of the work by Pianini, whose intuition is to invent and invoke new techniques and to use new materials, while maintaining the need for proper aesthetic reconnaissance and a Intelligible communication. Thus the artist's particular creativity is developed and the work of shaking the heart and the mind of the one who understands the radical work of the work and activates very strong and extraordinary emotions even in the ordinary representation of things. Still life becomes in his hands and in his materials living nature, and the sea waves, the storm in the ocean, the shaded beaches and overwhelmed by the fury of the wind and the sea, etc. They become the object and the subject of a naturalistic reconstruction that we can consider with some good reason for a brand of neo-Renaissance in both philosophical and artistic terms. The philosophy of the Renaissance nature is an important acquisition
Exhibitions